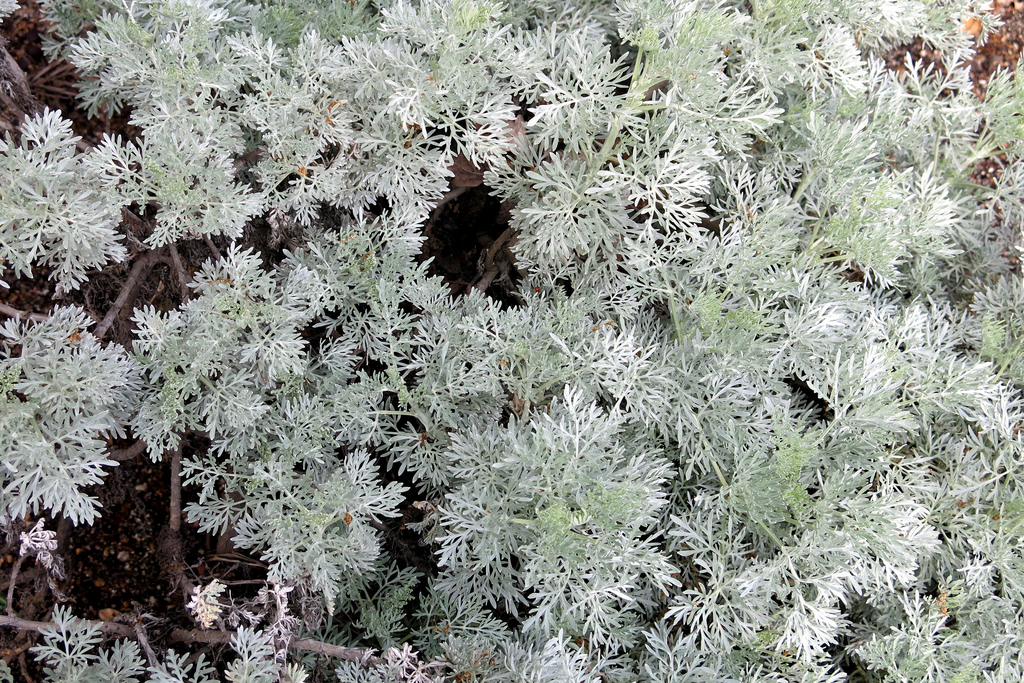 This year, the International Herb Association has chosen Artemisia as the 2014 Herb of the Year.
Artemisia is a genus containing up to 400 different species of plants. Some of the more common names are Sweet Annie, Mugwort, French tarragon (Artemisia dracunculus 'Sativa'), the decorative Artemisia ludoviciana 'Silver King', and Wormwood (Artemisia absinthium) to name a few.
French tarragon, Artemisia dracunculus, one of the more popular herbs in this group, is a culinary herb with a hint of anise or licorice flavor. It is a member of the French herb mix 'fines herbes', along with chervil, parsley, and chives, and dresses up chicken, fish, eggs, and salad dressings. It does not produce seed, so new plants must be propagated by cuttings. When buying it, be sure to get French and not Russian tarragon. Many garden centers simply label their plants tarragon and you can end up with the bitter tasting Russian variety. When cooking, you only need a small amount to add a lot of flavor to your recipe. French tarragon grows in sunshine and well-drained soil, which makes it perfect for containers. Full sun in the morning and shade in the afternoon is considered by some to be the best location. It has a shallow root system so be careful when weeding. The best way to use French tarragon is fresh in recipes, by making herbal vinegar with it or by freezing the leaves in plastic bags or in an ice cube tray with a bit of water or in olive oil to be added to soups, marinades and other recipes later on. Drying French tarragon can be done but it loses most of its flavor when dried.